Industry Services
Looking for an expert? Slave Safety Supply is a locally owned and operated safety service and supply company servicing the oil and gas and all other industries.
Our range of expertise:
Off road fire suppression system inspections
Kitchen system certifications
Fire extinguisher certifications and recharge
Low pressure hydro testing
on site fire extinguisher service
Breathing air trailers
Safety consultants
Safety watch
Shower unit
Turnaround supervision
Safety training on site or in our classroom facility
Emergency Medical Units
Gas detection calibrations & repairs
Breathing air refills up to 4500psi and fit testing
AND MUCH MORE...! Come talk to our qualified staff at our store location.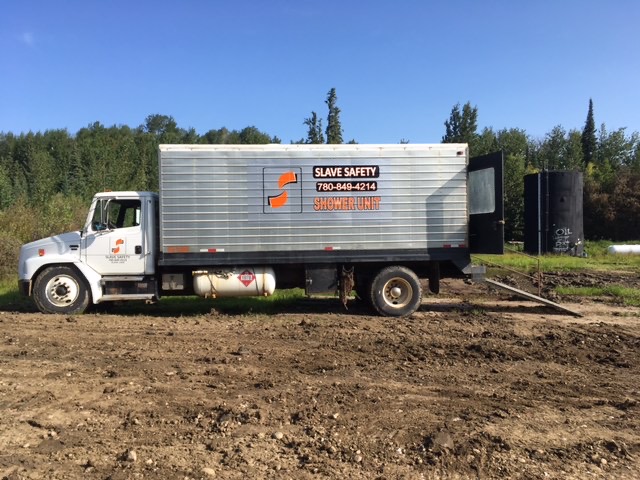 Shower Truck